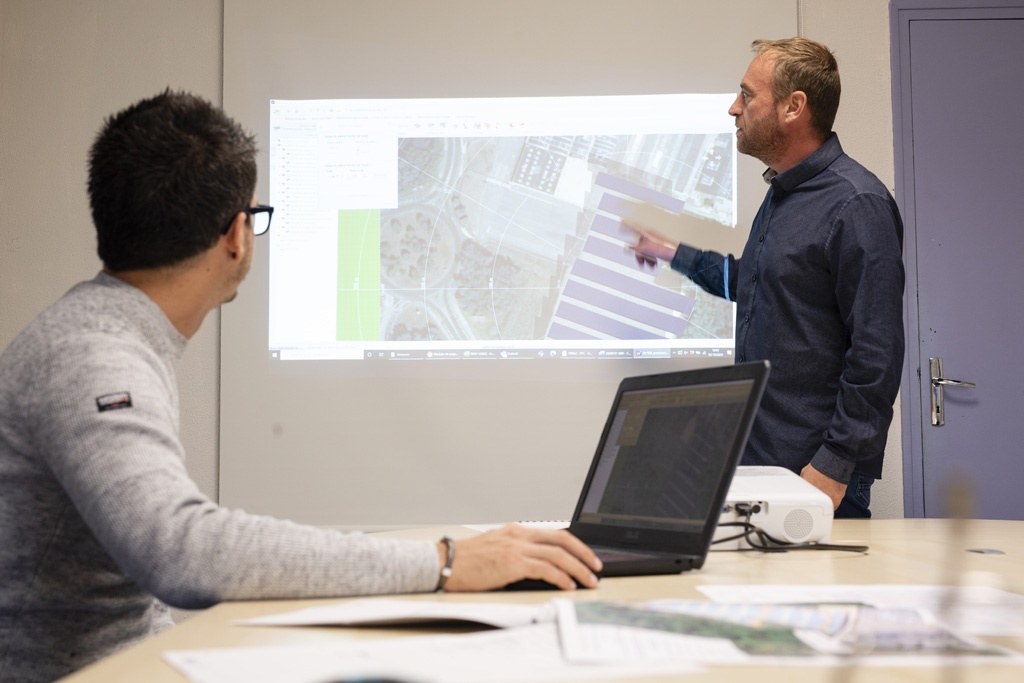 Turnkey photovoltaic power plants
KBE Energy offers turnkey photovoltaic solutions which produce solar energy that can be used for self-consumption or resold on the ENEDIS grid.
Technical audits, Design engineering
KBE Energy produces:
– Production studies, installation diagrams, plans of the future power plant using software which calculates the amount of sunshine and makes production assessments over 365 days.
– Project management: choice of equipment which complies with building standards, installation audits, performance analyses, technical and financial analyses, etc.
Product Management Assistance
KBE Energy offers individually tailored assistance to customer project managers.
– Consultation and selection of contractors
– Studies produced by our Design Engineering department: siting, design calculations, production assessment, installation diagram, etc.
– Equipment and installation consulting
– Administrative procedures
– Present at launch, monitoring and acceptance of the work
Operation and maintenance
KBE Energy operates and maintains solar plants to ensure their good performance and to optimise power production.
Retrofit of installations
KBE Energy renovates and reconstructs photovoltaic installations.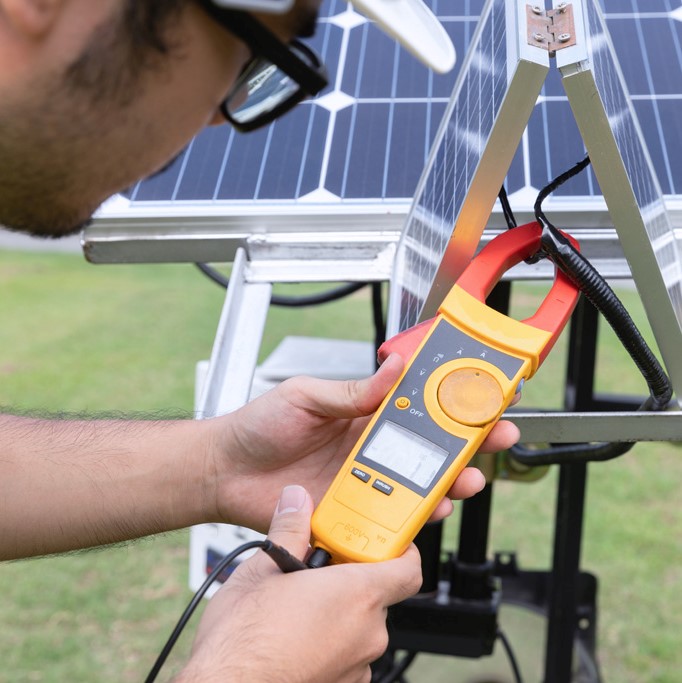 KBE Energy builds more than 30 plants per year
HOW A SOLAR PLANT PROJECT IS ORGANISED, THE MAIN STAGES
KBE Energy manages all the administrative and regulatory procedures for you.
1. Initial contact
KBE Energy prepares a solution to build a photovoltaic plant with a technical and financial proposal.
2. Preparation of your photovoltaic project
Launch of administrative procedures: planning application (building permit or prior declaration), works permit, negotiations with the bank.
3. Procurement of the building permit
Or Prior Declaration.
4. Connection request
to ENEDIS.
5. Design Office
Preparation of drawings and design calculations.
6. Planning of the building work
Ordering of equipment, execution of the work.
7. Commissioning
Of the photovoltaic power plant.